Johannes Zirngibl
Research Associate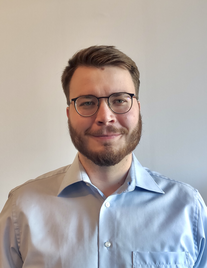 Postal address
Institut für Informatik der
Technischen Universität München
Lehrstuhl I8
Boltzmannstr. 3
85748 Garching bei München - Germany
Consultation hours
By arrangement
I focus on large scale analysis and measurements targeting the Internet. My core areas are the analysis of network deployments and their peculiarities. My work relies on multiple protocols spanning networking layers, such as IPv6, DNS, TLS, QUIC.
The goal is to reach a better understanding of the Internet and understand the impact of often disregarded influences such as Off-Net deployments.
I am part of the Global Internet Observatory (GINO), an interest group at our chair focusing on Internet measurements. We maintain a variety of long-running measurement campaigns for DNS, QUIC, and we maintain the IPv6 Hitlist.
Besides these efforts, a colleague and I founded the QUIC Interest Group that brings together researchers and students with an interest in QUIC. Interests cover performance measurements, the analysis of different libraries but also Internet-wide measurements to evaluate QUIC deployments. For more information about myself and latest news, also see johanneszirngibl.de.
projects
PRIMEnet: Predictive Analysis of Routing and Network flows for an Intelligent Network Management (2021 – 2024)
Supervised Theses
In progress
| | | | | | |
| --- | --- | --- | --- | --- | --- |
| Student | Title | Type | Advisors | Year | Links |
| Valentin Langer | LLM Based Research and Evaluation Pipeline | BA | Johannes Zirngibl, Max Helm, Patrick Sattler | 2023 | |
| Christian Benedikt Dietze | Tracking the Lifetime of Domains | MA | Johannes Zirngibl, Patrick Sattler | 2023 | |
| Moritz Buhl | QUIC Kernel: an In-Kernel Port and Socket Abstraction Layer | IDP | Johannes Zirngibl, Benedikt Jaeger, Kilian Holzinger, Marcel Kempf | 2023 | |
| Tobias Wothge | Egress Node Behavior in iCloud Private Relay | IDP | Patrick Sattler, Johannes Zirngibl, Lars Wüstrich, Lion Steger | 2023 | |
| Louis Pydde | TLS Certificate Usage Evaluation | BA | Patrick Sattler, Johannes Zirngibl | 2023 | |
| Moritz Haid | Impact of a TEE on QUIC Performance | BA | Marcel Kempf, Filip Rezabek, Johannes Zirngibl, Benedikt Jaeger | 2023 | |
| Tobias Zierl | Evaluating Domain Presence in Certificate Transparency Logs | BA | Patrick Sattler, Johannes Zirngibl | 2023 | |
| Benedikt Ruben Schaschko | Inferring AS Links from a Tier 1 Dataset | BA | Patrick Sattler, Johannes Zirngibl | 2023 | |
| Tobias Wasner | Continuous Monitoring and Quality Assessment of Internet-wide Scans | IDP | Patrick Sattler, Johannes Zirngibl | 2023 | |
Finished
| | | | | | |
| --- | --- | --- | --- | --- | --- |
| Author | Title | Type | Advisors | Year | Links |
| Andreas Cselovsyky | Exploring the Physical Locations of iCloud Private Relay Egress Nodes | BA | Patrick Sattler, Johannes Zirngibl, Lion Steger | 2023 | |
| Nikolas Gauder | Performance Evaluation of Cryptography in QUIC | BA | Benedikt Jaeger, Johannes Zirngibl, Marcel Kempf | 2023 | |
| Raphael Stadler | QUICkly Reaching Maximum Throughput: A Comparative Evaluation of QUIC Implementations | BA | Benedikt Jaeger, Johannes Zirngibl, Marcel Kempf | 2023 | |
| Johannes Späth | QUIC Performance Improvements Using DPDK | MA | Johannes Zirngibl, Benedikt Jaeger, Kilian Holzinger, Marcel Kempf | 2023 | |
| Franz Bauernschmitt | Evalution of Network Categorization Strategies | BA | Lion Steger, Johannes Zirngibl, Patrick Sattler | 2023 | |
| Iñigo Varas | Autonomous System Models using BGP Data and GNNs | BA | Max Helm, Benedikt Jaeger, Johannes Zirngibl, Patrick Sattler | 2023 | |
| Niklas Beck | Root Cause Analysis for Throughput Limitations of QUIC Connections | MA | Simon Bauer, Johannes Zirngibl | 2023 | |
| Luca Otting | Improving QUIC with User Space Networking | BA | Kilian Holzinger, Benedikt Jaeger, Johannes Zirngibl | 2023 | |
| David Weissmann | The Impact of iCloud Private Relay on Networks | BA | Patrick Sattler, Johannes Zirngibl | 2023 | |
| Simon Karan Guayana | Analyzing the Effect of Transport Parameters on QUIC's Performance | BA | Johannes Zirngibl, Benedikt Jaeger | 2022 | |
| Marcel Kempf | Analysis of Performance Limitations in QUIC Implementations | MA | Benedikt Jaeger, Johannes Zirngibl | 2022 | |
| Florian Gebauer | Evaluating Different QUIC Scan Approaches | BA | Johannes Zirngibl, Patrick Sattler | 2022 | |
| Yudhistira Wibowo | Analysis of Blocklisted TLS Servers | BA | Johannes Zirngibl, Patrick Sattler | 2022 | |
| Robert Dillitz | Transformation and Evaluation of TLS Behavior Graphs | MA | Johannes Zirngibl, Benedikt Jaeger, Markus Sosnowski | 2022 | |
| Zhou Lu | Structural Analysis of Internet Measurement Anomalies | MA | Lion Steger, Johannes Zirngibl | 2022 | |
| Liming Kuang | Target Generation for IPv6 Hitlists | BA | Lion Steger, Johannes Zirngibl | 2022 | |
| Christian Benedikt Dietze | Setup and Deployment of a Resilient Internet Scanning Infrastructure | IDP | Patrick Sattler, Johannes Zirngibl | 2022 | |
| Mohammad Shaharyar Shaukat | Measuring the Impact of Transport Layer Protocols and Their Configuration on the Performance of Connections | MA | Simon Bauer, Patrick Sattler, Johannes Zirngibl | 2022 | |
| Gleina Leka | Active and Passive Measurements of TCP Option Deployment | MA | Simon Bauer, Johannes Zirngibl | 2022 | |
| Michael Kutter | Evaluation of Scalability and Limitations of HTTP/3 | BA | Benedikt Jaeger, Johannes Zirngibl | 2022 | |
| Kevin Ploch | QUIC Performance on 10G Links | BA | Benedikt Jaeger, Johannes Zirngibl | 2022 | |
| Patrick Großmann | Extended Usage Analysis of EDNS Client Subnet | BA | Patrick Sattler, Johannes Zirngibl, Lion Steger | 2022 | |
| Theresa Gräbner | Setup and Deployment of a Large Scale Certificate Scan Database | BA | Patrick Sattler, Johannes Zirngibl | 2022 | |
| Lion Steger | State of the IPv6 Internet: Revisiting IPv6 Hitlists | BA | Johannes Zirngibl, Patrick Sattler, Juliane Aulbach, Oliver Gasser | 2021 | |
| Raphael Schmid | ROV + IRR: Are Authorized Routes Registered? | BA | Johannes Zirngibl, Patrick Sattler, Juliane Aulbach | 2021 | |
| Pascal Henschke | Analyzing BGP as a Graph | BA | Johannes Zirngibl, Patrick Sattler, Juliane Aulbach | 2021 | |
| Steffen Deusch | Analyzing the Effect of Domain Parking on DNS Based Research | BA | Johannes Zirngibl, Patrick Sattler, Juliane Aulbach | 2021 | |
| Sebastian Voit | Bringing QUIC to High-speed Networks | MA | Benedikt Jaeger, Johannes Zirngibl | 2021 | |
| Felix Myhsok | Blocklists: Who is blocked? | BA | Johannes Zirngibl, Patrick Sattler, Markus Sosnowski | 2021 | |
| Daniel Hegedüs | The First Year of QUIC v1 Deployment | BA | Johannes Zirngibl, Patrick Sattler, Benedikt Jaeger, Juliane Aulbach | 2021 | |
| Ben Riegel | Assessing Link Utilization From Passive Datasets | BA | Simon Bauer, Johannes Zirngibl | 2021 | |
| Lorenz Lehle | Efficient Processing of Large Network Captures | BA | Lars Wüstrich, Johannes Zirngibl, Christian Lübben | 2021 | |
| Zeynep Sonkaya | Development of an Efficient Large Scale DNS Scanning Pipeline | IDP | Patrick Sattler, Johannes Zirngibl | 2021 | |
| Tobias Wothge | Industrial Control Systems (ICS) Protocol Detection | BA | Patrick Sattler, Lars Wüstrich, Johannes Zirngibl | 2021 | |
| Karoline Ilse | IPv6 Deployment Analysis using BGP Announcements | BA | Patrick Sattler, Johannes Zirngibl, Juliane Aulbach | 2021 | |
| Roland Bernhard Reif | Detecting BGP Hijacking in Real Time | IDP | Patrick Sattler, Johannes Zirngibl | 2020 | |
| Christian Wahl | Analyzing the Stability and Expressiveness of Large-Scale DNS Scans | MA | Patrick Sattler, Johannes Zirngibl, Juliane Aulbach | 2020 | |
| Jasper von der Heidt | Analyzing PTP Master Clocks in the Wild | BA | Johannes Zirngibl, Max Helm, Henning Stubbe | 2020 | |
| Philippe Buschmann | Analyzing Quic in the wild | MA | Johannes Zirngibl, Patrick Sattler, Benedikt Jaeger, Juliane Aulbach | 2020 | |
| Christian Kilb | Blocklists: What is blocked and why? | IDP | Johannes Zirngibl, Patrick Sattler, Markus Sosnowski | 2020 | |
| Sebastian Heinrich Kappes | An Analysis of the Development and Early Deployment of Encrypted SNI | BA | Johannes Zirngibl, Max Helm, Patrick Sattler | 2020 | |
| Marcel Mussner | In Depth Analysis of QUIC's Lack of Kernel Optimizations | MA | Benedikt Jaeger, Johannes Zirngibl | 2020 | |
| Lennart Keller | Packet Pacing with the QUIC Protocol | BA | Benedikt Jaeger, Johannes Zirngibl | 2020 | |
| Robert Dillitz | Uncovering PTP Master Clocks in the Wild | BA | Johannes Zirngibl, Max Helm, Henning Stubbe | 2020 | |
| Roland Bernhard Reif | Analysis of EDNS Client-Subnet Load Balancing | BA | Patrick Sattler, Johannes Zirngibl | 2019 | |
| Marcel Kempf | Evaluation of the QUIC Spin Bit for RTT Estimation | BA | Benedikt Jaeger, Johannes Zirngibl | 2019 | |
| Leo Schedelbeck | rDNS Leaks - Disclosing the Real Infrastructure of Shadowed Services | BA, MA, IDP | Johannes Zirngibl, Patrick Sattler | 2019 | |
| Dominik Kreutzer | Nameserver Rate Limits - Dynamic Adjustment of Scan Behavior | BA, MA, IDP | Johannes Zirngibl, Johannes Naab | 2019 | |
| Nicolas Buchner | Influence of Network Conditions on PTP Accuracy | BA | Max Helm, Henning Stubbe, Johannes Zirngibl | 2019 | |
| | |
| --- | --- |
| 2023-12-01 | Patrick Sattler, Johannes Zirngibl, Mattijs Jonker, Oliver Gasser, Georg Carle, Ralph Holz, "Packed to the Brim: Investigating the Impact of Highly Responsive Prefixes on Internet-wide Measurement Campaigns," Proc. ACM Netw., vol. 1, no. CoNEXT3, Dec. 2023. [Url] [Pdf] [Homepage] [DOI] [Bib] |
| 2023-07-01 | Simon Bauer, Patrick Sattler, Johannes Zirngibl, Christoph Schwarzenberg, Georg Carle, "Evaluating the Benefits: Quantifying the Effects of TCP Options, QUIC, and CDNs on Throughput," in Proceedings of the Applied Networking Research Workshop, Jul. 2023. [Pdf] [Sourcecode] [Bib] |
| 2023-07-01 | Johannes Naab, Patrick Sattler, Johannes Zirngibl, Stephan Günther, Georg Carle, "Gotta Query 'Em All, Again! Repeatable Name Resolution with Full Dependency Provenance," in Proceedings of the Applied Networking Research Workshop, Jul. 2023. [Pdf] [Rawdata] [Bib] |
| 2023-07-01 | Johannes Zirngibl, Patrick Sattler, Georg Carle, "A First Look at SVCB and HTTPS DNS Resource Records in the Wild," in 2023 IEEE European Symposium on Security and Privacy Workshops (EuroS&PW), Jul. 2023. [Pdf] [DOI] [Bib] |
| 2023-06-01 | Lion Steger, Liming Kuang, Johannes Zirngibl, Georg Carle, Oliver Gasser, "Target Acquired? Evaluating Target Generation Algorithms for IPv6," in Proceedings of the Network Traffic Measurement and Analysis Conference (TMA), Jun. 2023. Best Paper Award [Pdf] [Bib] |
| 2023-06-01 | Benedikt Jaeger, Johannes Zirngibl, Marcel Kempf, Kevin Ploch, Georg Carle, "QUIC on the Highway: Evaluating Performance on High-Rate Links," in International Federation for Information Processing (IFIP) Networking 2023 Conference (IFIP Networking 2023), Barcelona, Spain, Jun. 2023. [Preprint] [Rawdata] [DOI] [Bib] |
| 2023-03-01 | Markus Sosnowski, Johannes Zirngibl, Patrick Sattler, Georg Carle, "DissecTLS: A Scalable Active Scanner for TLS Server Configurations, Capabilities, and TLS Fingerprinting," in Passive and Active Measurement, Mar. 2023, pp. 110–126. [Pdf] [Homepage] [Rawdata] [DOI] [Bib] |
| 2022-10-01 | Patrick Sattler, Juliane Aulbach, Johannes Zirngibl, Georg Carle, "Towards a Tectonic Traffic Shift? Investigating Apple's New Relay Network," in Proceedings of the 2022 Internet Measurement Conference, Oct. 2022. [Pdf] [Homepage] [Rawdata] [Bib] |
| 2022-10-01 | Johannes Zirngibl, Lion Steger, Patrick Sattler, Oliver Gasser, Georg Carle, "Rusty Clusters? Dusting an IPv6 Research Foundation," in Proceedings of the 2022 Internet Measurement Conference, Oct. 2022. [Pdf] [Homepage] [Rawdata] [DOI] [Bib] |
| 2022-06-01 | Markus Sosnowski, Johannes Zirngibl, Patrick Sattler, Georg Carle, Claas Grohnfeldt, Michele Russo, Daniele Sgandurra, "Active TLS Stack Fingerprinting: Characterizing TLS Server Deployments at Scale," in Proc. Network Traffic Measurement and Analysis Conference (TMA), Jun. 2022. Best Paper Award [Pdf] [Slides] [Homepage] [Rawdata] [Bib] |
| 2022-06-01 | Johannes Zirngibl, Steffen Deusch, Patrick Sattler, Juliane Aulbach, Georg Carle, Mattijs Jonker, "Domain Parking: Largely Present, Rarely Considered!," in Proc. Network Traffic Measurement and Analysis Conference (TMA) 2022, Jun. 2022. [Pdf] [Bib] |
| 2022-06-01 | Fabian Franzen, Lion Steger, Johannes Zirngibl, Patrick Sattler, "Looking for Honey Once Again: Detecting RDP and SMB Honeypots on the Internet," in International Workshop on Traffic Measurements for Cybersecurity 2022, Jun. 2022. [Pdf] [Slides] [Sourcecode] [Bib] |
| 2021-11-01 | Johannes Zirngibl, Philippe Buschmann, Patrick Sattler, Benedikt Jaeger, Juliane Aulbach, Georg Carle, "It's over 9000: Analyzing early QUIC Deployments with the Standardization on the Horizon," in Proceedings of the 2021 Internet Measurement Conference, New York, NY, USA, Nov. 2021. [Preprint] [Homepage] [Rawdata] [Recording] [DOI] [Bib] |
| 2016-03-01 | Quirin Scheitle, Matthias Wachs, Johannes Zirngibl, Georg Carle, "Analyzing Locality of Mobile Messaging Traffic using the MATAdOR Framework," in Passive and Active Measurements Conference (PAM) 2016 , Heraklion, Greece, Mar. 2016, pp. 190–202. [Pdf] [Preprint] [Slides] [Homepage] [Rawdata] [DOI] [Bib] |